Data pubblicazione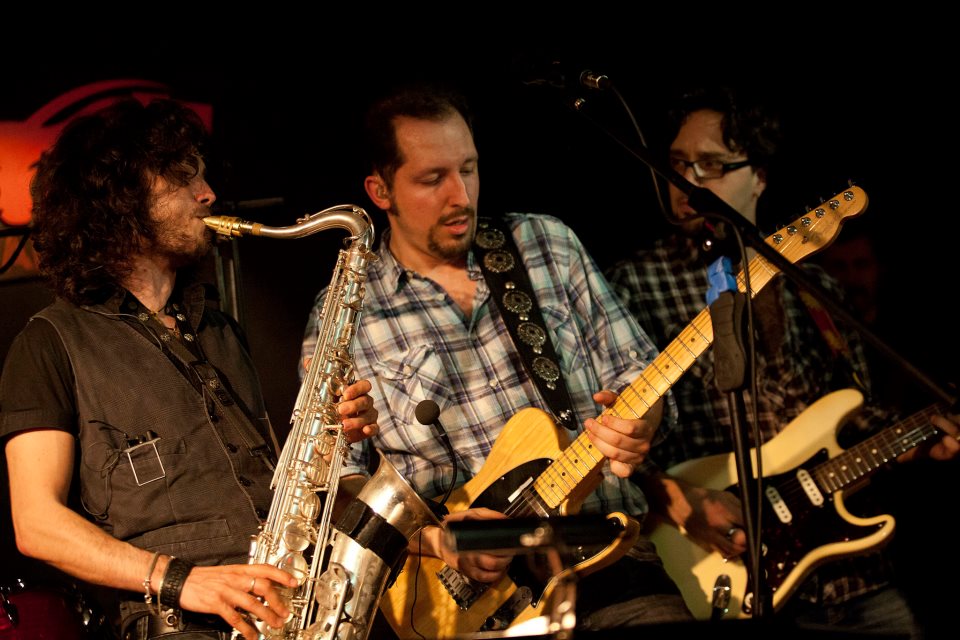 Lorenzo Perracino, Fabio Melis & Damiano Minucci - THE E STREETS OF FIRE, Tributo a Bruce Springsteen & The E Street Band di Roma.
Altra splendida serata quella del killjoy, bellissima la location e il nostro pubblico è stato come al solito calorosissimo.
Un grazie particolare ad Ivano Piterà per le splendide foto. La serata ha visto la partecipazione di molti amici che contribuiscono sempre a rendere speciale l'atmosfera.
Sul fronte scaletta... One Step Up dedicata ad Ivano e alla sua dolce metà, seconda uscita stagionale per Thundercrack, My City Of Ruins e Land Of Hope & Dreams... torna in scaletta dopo tanto tempo Candy's Room e, by request, una bellissima Bobby Jean a chiudere lo show.


ALLA PROSSIMA FOLKS!!!
Tributo Bruce Springsteen Roma
...Caricamento delle foto in corso, attendere...
01. Wrecking Ball
02. Badlands
03. Prove It All Night
04. Candy's Room
05. My City Of Ruins
06. Sad Eyes
07. Waiting For Us
08. Thundercrack
09. She's The One
10. Land Of Hope & Dreams
11. Easy Money
12. Jungleland
13. Waiting On A Sunny Day
14. Shackled & Drawn
15. American Land
16. Hungry Heart
17. One Step Up
18. Because The Night
19. Back In Your Arms (by request)
20. No Surrender
21. Rosalita
22. Born To Run
23. Bobby Jean (by request)